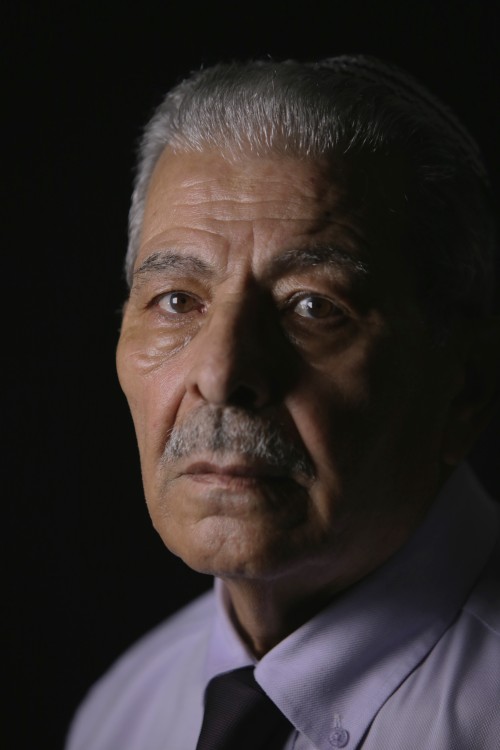 Yitzhak Katab
YEMEN
Exhausted and hungry, 10 year old Yitzhak Katab fled his small Jewish village in Yemen for a new life. In 1949, Yitzhak was one of the 49,0000 Yemenite Jews airlifted to Israel in Operation Magic Carpet.
Timeline of the Jews in Yemen
Archeological records of Jews in Yemen dated to this time, during the rule of the Himyarite Kingdom.
Jewish tribes hold significant power in the region, and fought frequently with Christian armies and kingdoms. Ethiopian Christians take control with the aid of Byzantine naval forces.
The Islamic conquest of Yemen leaves Jews as dhimmi, second-class citizens. Persecuted, seen as "untouchables" forbidden to touch a Muslim. Jewish communities forced to convert or die.
The Ottomans take control of Yemen, and briefly improve the Jews' fortunes.
Jews expelled to Mawza, where thousands die of starvation and disease. After a year, they are allowed to return to the Jewish ghettos, due to their role as craftsmen and importance to Yemen's economy.
The Imamics come to power. Jews prosper and attain high government offices, and many new synagogues are built.
The Ottoman Empire again takes power. Jewish life improves, and emigration from Yemen to Palestine begins.
After the British Mandate of Palestine, Muslim rioters join the local police and engage in a pogrom in Aden. 82 Jews killed, and hundreds of Jewish homes and shops are burned.
The Jewish Quarter of Cairo is severely damaged by anti-Semitic riots.
The establishment of Israel and the Arab-Israeli War. Jewish areas are bombed. 70 Jews are killed, 200 are wounded, and riots kill more.
Israel launches Operation Magic Carpet. 50,000 Yemeni Jews flee to the desert and are airlifted to Israel.
3,000 Yemeni Jews leave. Border is closed and civil war in 1962 makes illegal emigration difficult. After the civil war's end, another few thousand Jews will leave.
Approximately 20 Jews remain in Yemen, living in fear of violent anti-Semitism. Israel and other nations smuggled out virtually all the remaining Jews between 1983 and 2016.