Director's Message

For many months, all of us around the world have been alarmed and affected by the pandemic. Like many others, Sephardi Voices has started connecting virtually. But we are also re-visioning how to help tell your stories.
Odette and Jacob Masliyah, Iraqi refugees, living in Edmonton Canada, were being honored by the Jewish National Fund for their contribution to the Jewish community. The JNF asked how to honor them. The Masliyah's replied, "tell the story of Jews displaced from Arab lands." So, Sephardi Voices was invited to create a video from their collection for the online gala celebration. On August 27th, before a large and international zoom audience, hundreds who never had heard of Arab Jews, became aware of their human rights story. Thank you, Odette and Jacob, for your foresight.
Sephardi Voices is also moving forward with webinars that partner with other organizations such as the Jewish Genealogical Association, The Sephardi Association of Ottawa, Limmud Toronto, and the University of Miami. We are working with Israeli Consulates in the USA and Canada to bring local Sephardi Voices to Yom Plitim activities.
Since we are restricted from doing in home interviews, we are starting a pilot program of interviews on Zoom. This will initiate in South Florida where we will be interviewing in Spanish for the first time.
Unfortunately, a number of major Sephardi Voices projects have been put on hold in 2020, such as the portrait exhibit planned for the National Library of Canada. But we are encouraged that they will blossom in 2021. We continue to move forward with cataloguing the collection through a generous gift from Nan and David Rich, and Robert Mashaal. Sephardi Voices is hard at work on The Arab Jews, a coffee table book published by Figure1 in Vancouver, and made possible by David Dangoor (London.) The publication date is Hanukah 2021.
Between September 2019 and February 2020, we had three standout portrait exhibitions at the Jewish Museum of Montreal, the Miles Nadal JCC in Toronto and the Wynwood Gallery of the University of Miami. This led to many gallery visitors volunteering to be interviewed with donor possibilities to cover costs of operating Sephardi Voices. Unfortunately, the pandemic has interrupted our momentum. We need your help. Please lend a hand in supporting Sephardi Voices.
May 5781 be a year of health, abundance and blessings. Shana tovah umetukah ve hatimah tovah!
Henry Green
Executive Director
Sephardi Voices International and the Great Uprooting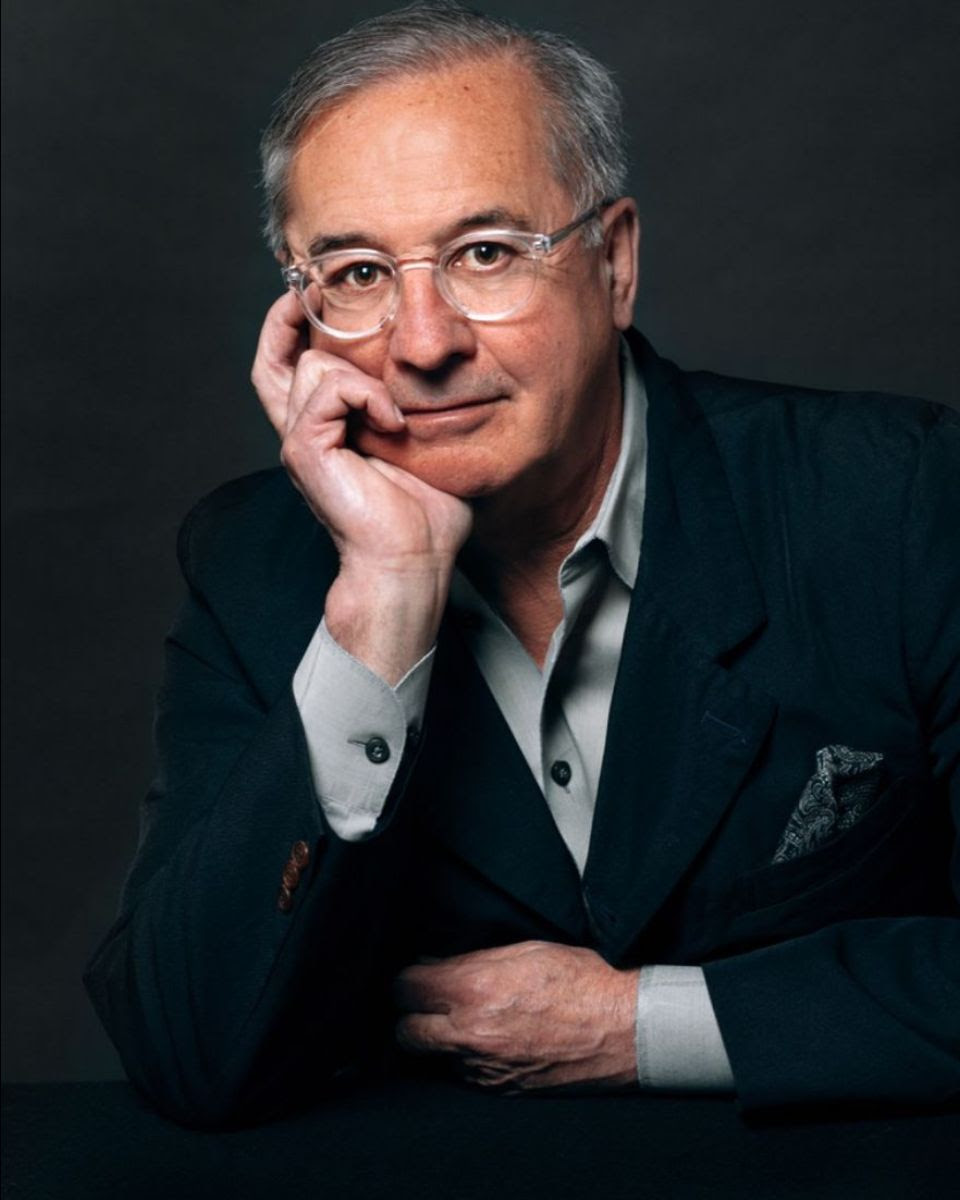 Dear friends,
This is the first time as Chairman of Sephardi Voices International (SVI) that I have had the opportunity to write to you. I do so during very strange and difficult times. The Covid-19 virus has created the worst social and economic crisis since the end of the Second World War. Nobody knows how or when it will end. At SVI, we extend our sympathy and best wishes to all whose lives have been upset or ruined by the pandemic.
2020/5781 marks 75 years since the conclusion of World War Two. The surrender of Germany brought an end to the scourge of Nazism, but saw the beginning of the systematic oppression of the Jews in Arab lands. Starting in the late 1940s, the mass exodus of the Sephardim began. Over the next three decades, almost a million fled their ancestral communities.
Now, almost 40 years after the flood of refugees peaked, the enormous exodus remains relatively unknown. The fate of other displaced peoples has been covered in detail and received international political attention, but the mass expulsion of the Sephardi Jews fell into one of the memory holes of history.
Just over 10 years ago, SVI was established as a small research project focused on documenting the stories of displacement. Since then, it has grown into an archive that houses the personal testimonies of more than 400 people who had to abandon their homes.
The narratives of the refugees and displaced are recorded in a video in their own voices. They capture the cultures of their communities, their accounts of their perilous escapes and their ultimate triumphs over injustice. Their stories are the core of the archive, the living heart of SVI.
As the archive has grown, it has become an important resource for scholars and educators. To ensure its preservation and to facilitate access, the collection is being housed in the national libraries of Israel, Canada, Britain and the United States.
Using the archived stories, SVI has produced curricular materials, films, exhibitions and international symposia to document, explore and understand what happened. Plans are underway to produce a large illustrated book that, using the collected stories, will tell the history of the Great Uprooting.
I am enormously proud of what has been accomplished and look forward to even greater developments in the years to come.
Please stay safe.
Richard Stursberg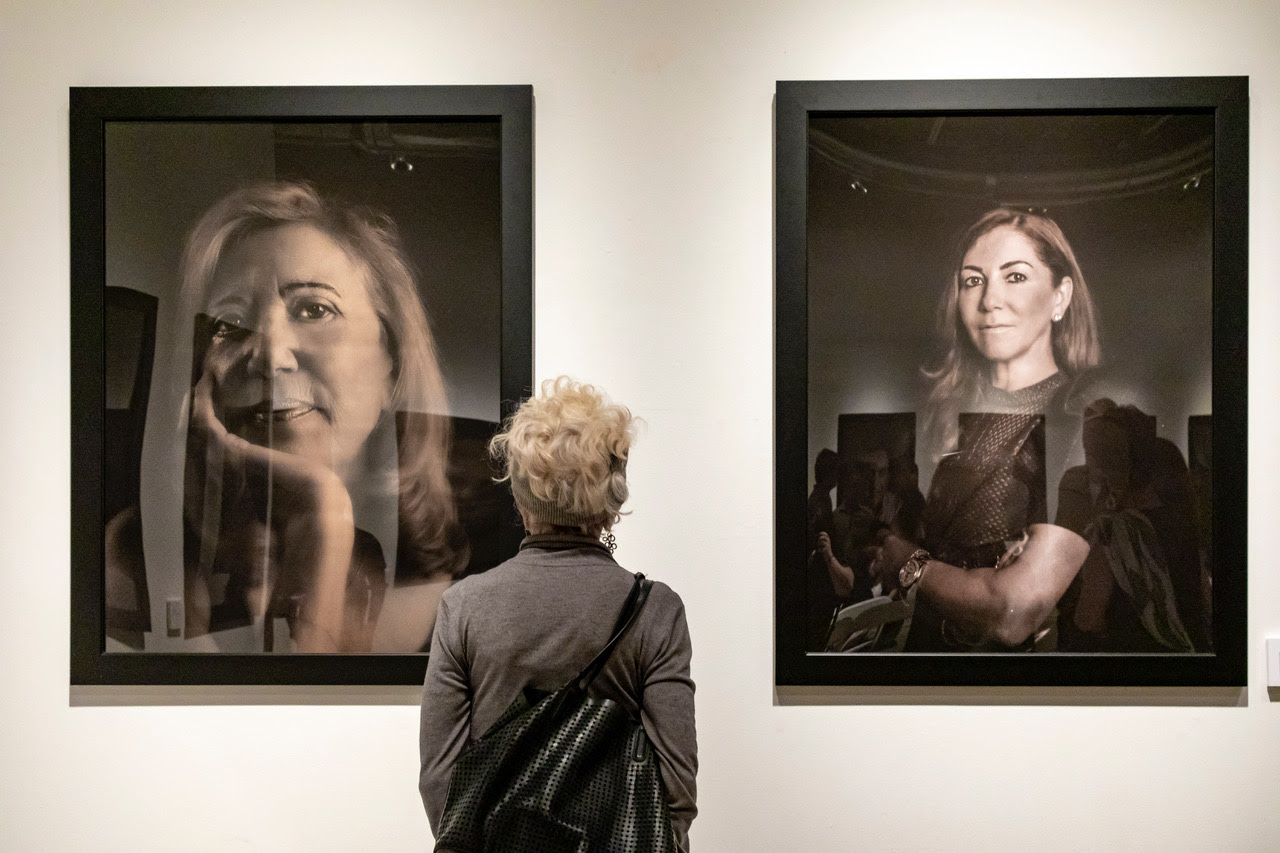 Past Events
February 3 – March 16, 2020 An American Refuge Portrait Exhibition at the University of Miami Gallery
Sephardi Voices and the University of Miami Department of Art and Art History hosted the portrait exhibition Sephardi Voices An American Refuge, at the University of Miami Gallery in Wynwood Miami. Opening night saw an enthusiastic crowd of over 200 people enjoying the striking artistry of portrait photographer J. Tomas Lopez.
https://vimeo.com/461161289
May 4, 2020 Greater North Miami Historical Society/Florida International University
Dr. Henry Green, Executive Director of Sephardi Voices presented a lecture via zoom on "Miami Immigrant Stories: Hispanic Sephardi from Islamic Lands".
https://miami.box.com/v/HistoricalMiamiHenryGreen
August 27, 2020, JNF Edmonton Negev Zoom Gala, honouring Odette and Jacob Masliyah
Dr. Henry Green, Executive Director of Sephardi Voices, hosted a video on the story of the Arab Jews, produced in Miami for the Zoom tribute to Jacob and Odette Maliyah.
https://www.youtube.com/watch?v=sKBKpqqUoc8&feature=youtu.be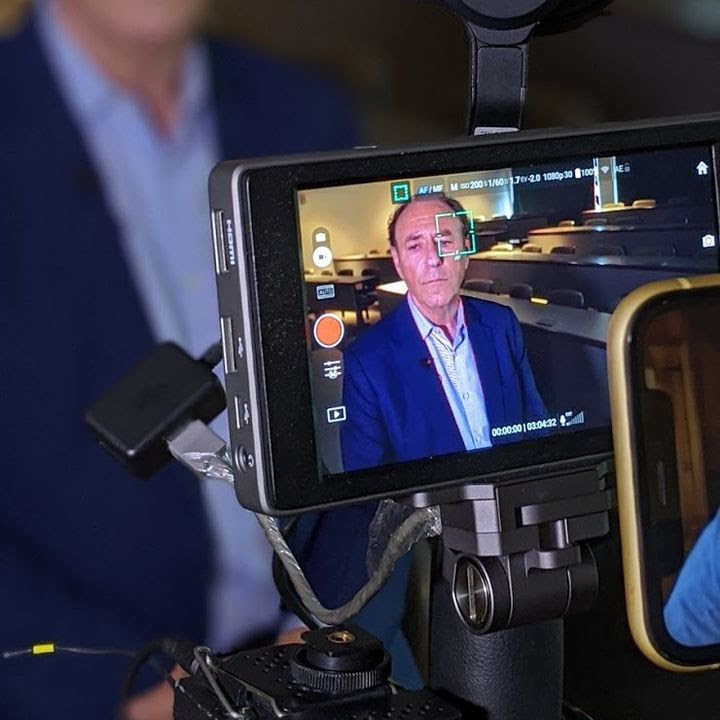 Upcoming Events
ZOOM INTERVIEWS
In keeping with current health guidelines, Sephardi Voices will be starting regular interviewing again in South Florida, New York, Montreal and Toronto with Zoom video conferencing. Even though the interviews will not be of the same high SV technical broadcast standard, it is important that the interviews not be interrupted, and SV continues to preserve the Sephardi legacy.
October 25, The Sephardi Association of Ottawa
The Joseph Esses Story (film), followed by a panel discussion moderated by Dr. Henry Green with filmmaker Michelle Devorah Kahn, Joseph's granddaughter and Clemy Srour, Past President of the Association.
November 22, Limmud Toronto, Sephardi Voices – A Canadian Refuge
Zoom webinar with Dr. Henry Green and witnesses Flo Urbach (Iraq), Robert Sidi (Lebanon) and Noemi Liberman (Libya).
November 29, Yom Plitim event Miami
Zoom Webinar with Galit Peleg, Israel Consul of Miami, Michael Biton, Israeli Minister of Defense and South Florida Sephardi, moderated by Dr. Henry Green.
TBA, Yom Plitim event in Toronto
Zoom webinar with Galit Baram, Israel Consul of Toronto, Tal Ohana, Mayor of Yeruhum, and Canadian Sephardi moderated by Dr. Henry Green.
December 6, Miami Jewish Genealogical Society with Temple Beth Am
Egypt and Genealogy: Reconnecting to Sephardi ancestry and heritage
Zoom webinar with Dr. Henry Green, Yoram Millman and Egyptian Sephardi.
Delayed, The Forgotten Exodus – A Canadian Refuge
Portrait Exhibition with opening night keynote speaker, Irwin Cotler, former Minister of Justice and Attorney General of Canada, Library and Archives Canada, Ottawa.
Delayed, The Forgotten Exodus – An Untold Story
Multi-media portrait exhibition and programing events, Schwartz/Resiman JCC, Toronto.