October 7, 2021
Miles Nadal JCC in Toronto in partnership Sephardi Voices will present The Hidden Jews of Brazil, a presentation on the descendants of the conversos of Brazil.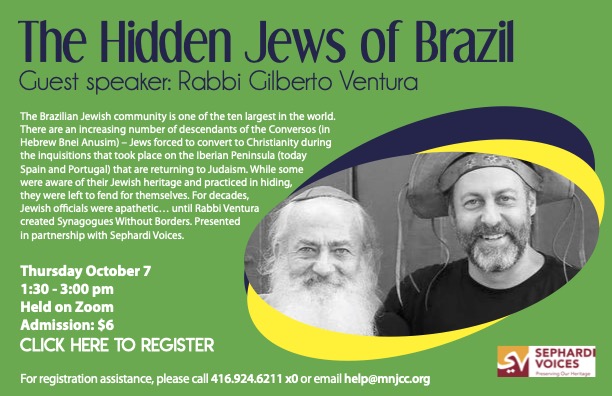 October 10, 2021
Executive Director Henry Green will moderate a panel about Moroccan Jewry in Beth Am and the Miami Jewish Genealogical Society's "Slice of Life" program.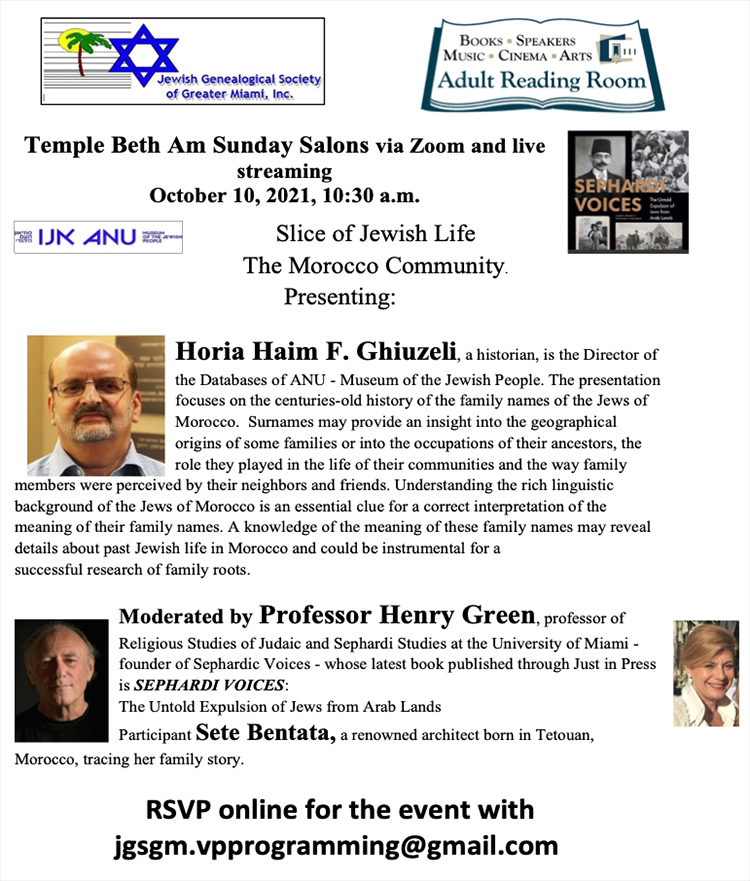 November 30
Various Yom Plitim events in Montreal, Toronto and Miami
March/April 2022
Sephardi Voices: The Untold Expulsion of Jews from Arab Lands book tour.