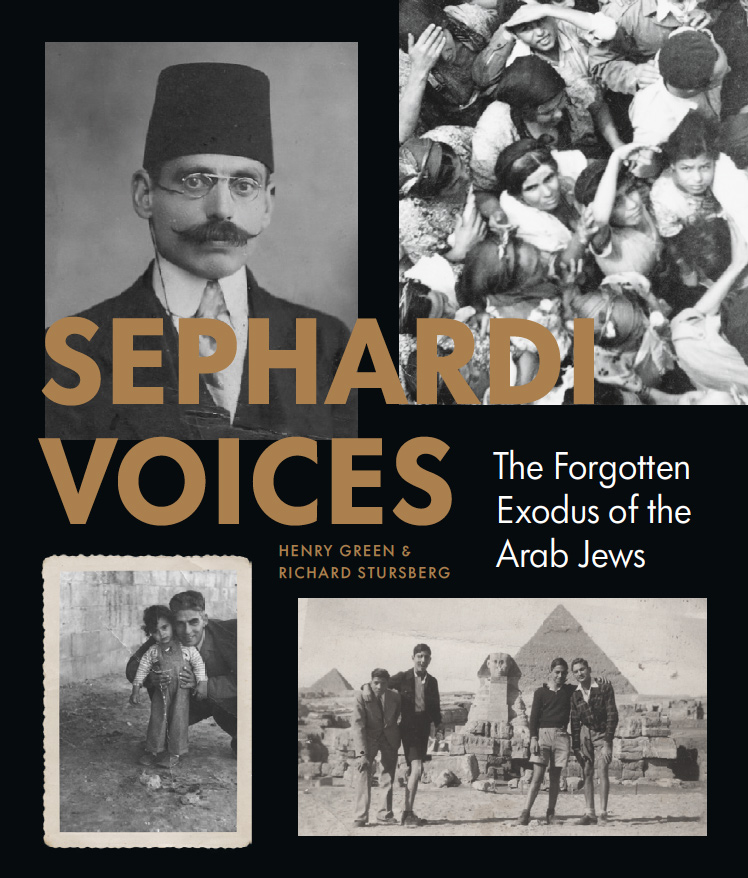 Sephardi Voices
The Forgotten Exodus of the Arab Jews
HENRY GREEN
RICHARD STURSBERG
Available November 2021
ISBN:978-1-77327-153-8
$35
Figure 1 Publishing
Filled with riveting personal stories, striking portraits, and stirring photography, this important book tells the tragic story of the expulsions of the Sephardi Jews from their ancient homelands after 1948, and how they rebuilt their lives in their newly adopted homes.
Between 1948 and the early 1980s, close to a million Jews were forcibly displaced from their ancestral homelands in North Africa, the Middle East, and Iran. State-sanctioned discrimination, violence, and political unrest scattered the members of these once vibrant communities to the four corners of the earth. Their stories are mostly untold.
Sephardi Voices: The Forgotten Exodus of the Arab Jews shares some of these stories of expulsion and survival. Through gripping first-hand accounts and stunning portrait and documentary photography, we hear on-the-ground stories of pogroms in Libya and Egypt, the burning of synagogues in Syria, the terrible Farhud in Iraq, the great airlifts of the Magic Carpet and Operations Ezra and Nehemiah, husbands smuggled in carpets into Iran. The authors also provide crucial historical background, as well as updates on these individuals, some of whom have gone on to rebuild fortunes in London and New York, write novels, or win Nobel Prizes. Sephardi Voices is at once a wide-ranging and intimate story, a searing account of a large-scale catastrophe that largely escaped international public consciousness.
In 2009, the Sephardi Voices International project was launched to document the lives of those who had to leave their ancient homes, and preserve, as best it can, the stories of their ancient cultures and of peoples that will soon be gone forever.
Henry Green is Professor of Religious Studies and the former Director of Judaic and Sephardic Studies at the University of Miami, Florida. He is the Founding Director of MOSAIC: the Jewish Museum of Florida, and of Sephardi Voices, an audio-visual digital archive of Arab Jews. He has served as a Visiting Fellow at Oxford University and at the Hebrew University of Jerusalem.
Richard Stursberg is the author of The Tower of Babble (2012), named by the Globe and Mail (Canada's national newspaper) one of the best books of the year; and The Tangled Garden (2019), which was shortlisted for Canada's Donner Prize for the best book on public policy. He is the President of PEN Canada and Chairman of Sephardi Voices International.
Hardcover | 160 pages
185 Photographs | 8.75 X 10.25 inches
Available wherever books are sold, November 2021.